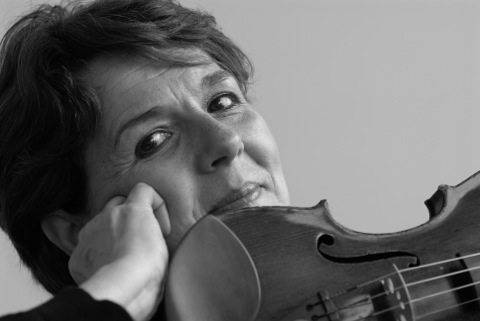 Sylvia Ahramjian
Sylvia Ahramjian brings a varied background to violin and viola performance and teaching. Whether a long list of standard solo repertoire, chamber music, orchestral and opera repertoire, American music, contemporary composers, Baroque performance practice or most recently as a member of the West Chester University Latin Jazz Ensemble, she brings energy and commitment to the style of music being played. The three instruments, violin, viola and baroque violin, all give her a variety of tone and color in her performances.
Gabriel Banciu
University Professor at the Musicology Department of the "Gheorghe Dima" Music Academy in Cluj-Napoca, he teaches musicology, aesthetics and musical stylistics. Doctor of Philosophy in musicology (musical aesthetics) since 1999, at the same institution, he is also coordinator of doctoral theses and director of theCouncil for University Doctoral Studies (CSUD). He published volumes on musicology, aesthetics and rhetoric, as well as articles in BDI journals. He is a member of the "Sigismund Toduță" Foundation, of the Romanian Mozart Societyand of the Romanian Composers' and Musicologists' Union (U.C.M.R.).He was the scientific director of the "Sigismund Toduță" International Festival for the last four editions. He is the vice-president of the specialty commission of "Performance Arts" of the National Council for Authentication of University Titles, Diplomas and Certificates (CNATDCU) and president of the "Gheorghe Dima" Music Academy University Senate.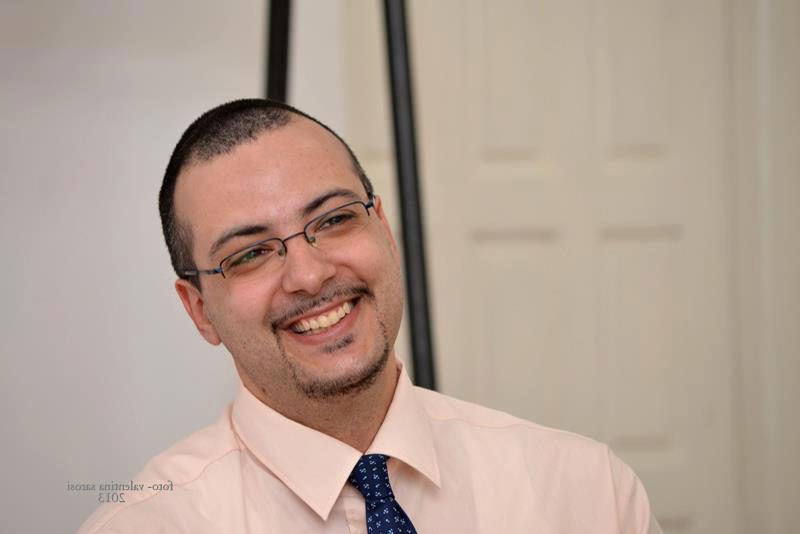 Eudjen Činč
Eudjen Činč began his studies in Serbia, at the Theoretical College Borislav Petrov Braca, department for education in Romanian language. In 2012 he became university assistent for theory of music, score reading, vocal ensembly, Faculty of Music and Theatre, West-Univeristy of Timişoara. His artistic activity is very rich, as he was member of prestigious orchestras and also conductor, such as conductor of the Professional Orchestra for Popular Music of the Romanian from Serbia Rapsodia bănăţeană. In 2013 he became Vicepresident of the Scientific-Educational Center Vršac (Serbia).
Petruța-Maria Coroiu
Coroiu Petruța-Maria is a Professor habil. at Transilvania University of Braşov, where she teaches a range of courses in applied musicology and analysis from second year to MA level. Her primary research interest is the area of traditional and modern archetypes of musical analysis and she has published in the areas of musical form analysis, aesthetics and semantics, modern analysis and cultural studies. Among his books are: Tehnici de analiză muzicală (Musical analysis techniques), Cronica ideilor contemporane (Chronicle of contemporary ideas), Tratat de forme muzicale (Musical forms), Universul componistic al lui Aurel Stroe (The universe of composer Aurel Stroe). She is graduated in musicology, musical composition,piano performance.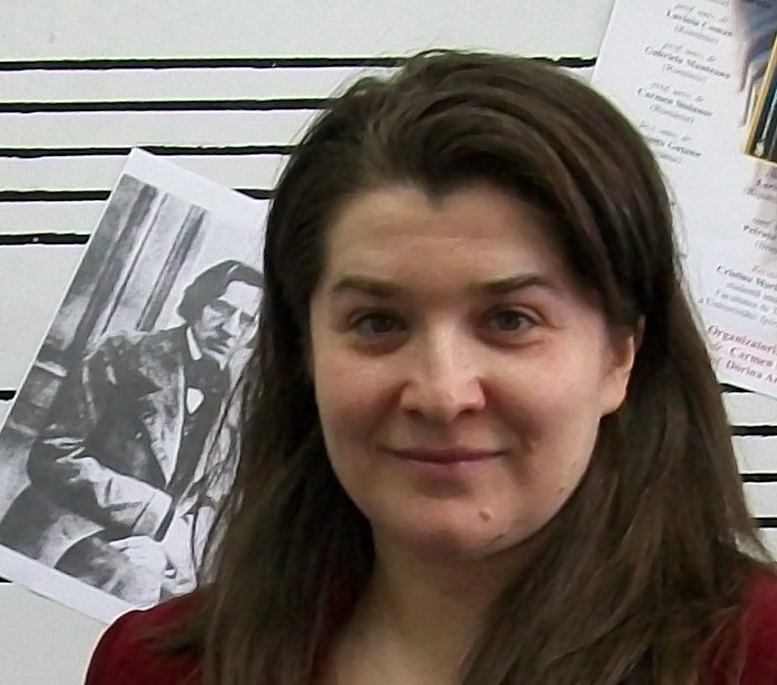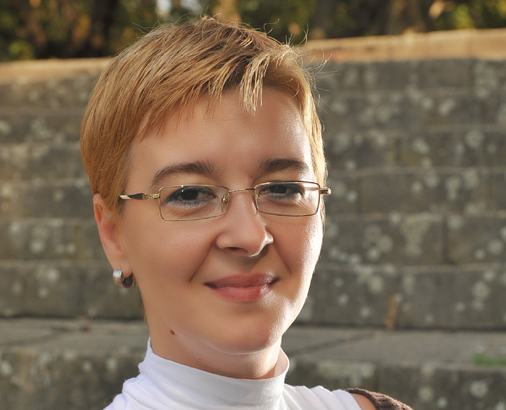 Veronica Demenescu
Professor at the Faculty of Music within West University of Timisoara since 1998 (Music Theory), founder and President of the International Society for Musical Studies, Founder and Editorial Director of the art theory and criticism magazine RevArt since 2004, Veronica Demenescu is a musicology researcher and author of many studies and books. She was the founder and the organizer of the first Congress of Musicology held in partnership with major institutions in Romania and member of scientific and editorial teams of several events in the country and abroad. She had numerous radio and TV appearances, was the coordinator for cultural projects funded by competition and she organized cultural, artistic and educational events with national and international impact.
Vlad Dimulescu
Vlad Dimulescu started to play piano in his native town Braşov, and continued his musical studies at the Bucharest Conservatory: piano with Constantin Ionescu-Vovu, accompaniment with Martha Joja, and chamber music with Petre Lefterescu. He completed in 2000, under the supervision of Valentin Timaru, his PhD dissertation. He performed in Poland, Italy, France, Chile, Germany, Portugal, Spain,  Greece, Bulgaria, and Iceland. He is currently professor and head of the Department of Keyboard and Chamber Music at the National University of Music Bucharest. He won prizes in several piano competitions (George Enescu, Bucharest, Cluj-Napoca, Vina del Mar / Chile, Salerno / Italy) and performed in international festivals (Interforum, Budapest; Dinu Lipatti, Sinaia and Bucharest; Chamber Music Festival, Braşov; George Enescu, Bucharest; Icelandic Chamber Music Festival, Reykjavik). He recorded two CDs: the first, with music by Enescu, Chopin and Brahms (2010), and the second by Chopin (2015).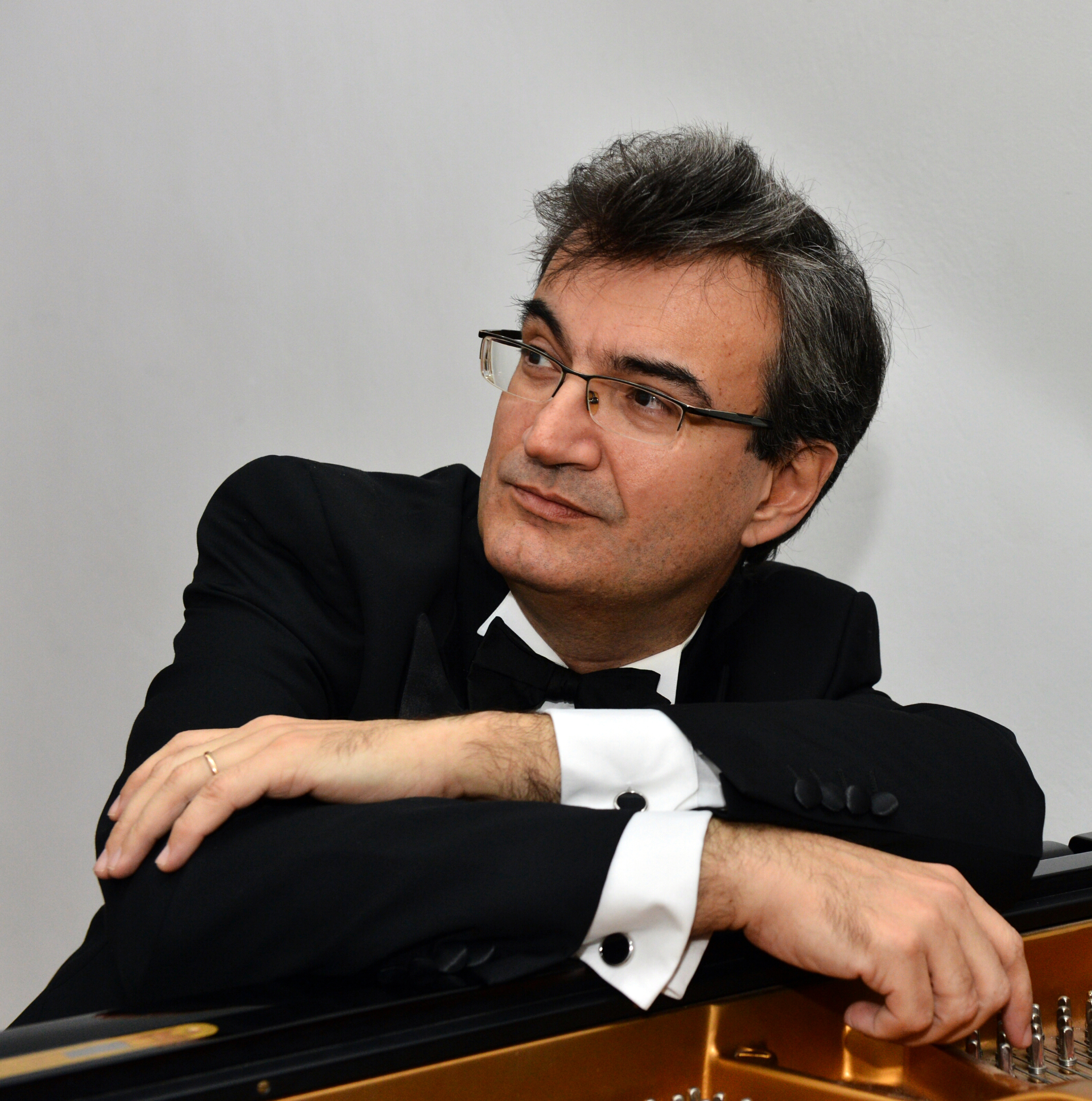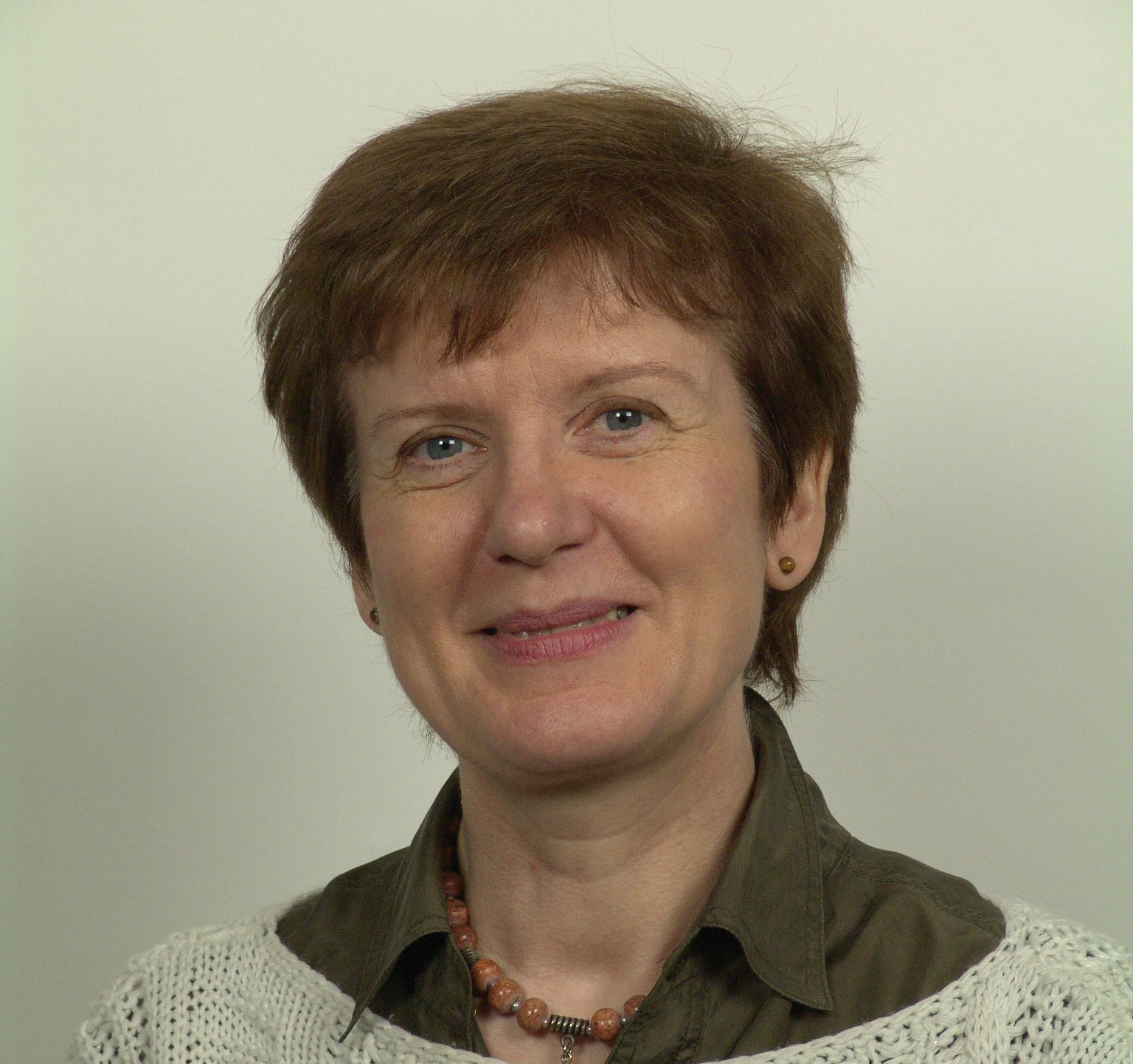 Violeta Dinescu
Romanian composer, now resident in Germany, of mostly stage, orchestral, chamber, choral, vocal, and piano works that have been performed throughout the world. Prof. Dinescu graduated from the Colegiul Național Gheorghe Lazăr in Bucharest in 1972 and studied composition at the Universitatea Națională de Muzică București. She later studied musicology in Heidelberg for two years.
Among her honours are four prizes from the Uniunea Compozitorilor și Muzicologilor din România in Bucharest (1975–76, 1980, 1983), Zweiter Preis in the competition GEDOK in Mannheim (1982), First Prize in a competition in Utah (1983), Terzo Premio in the competition G. B. Viotti in Vercelli (1983), and the Carl-Maria-von-Weber-Preis (1985, for Hunger und Durst).
Gheorghe Duțică
Gheorghe Duțică is musicologist, composer, professor, Ph.D. in Musicology. His areas of competence are: The Theory and Analysis of Modal Systems; The Phenomenology of Musical Time and Sonorous Syntaxes; The Representation and the Decoding of the Musical Sign (Solfeggio and Dictation Techniques); The Fundaments of the Musical Rhetoric. His published books are (selections): Perpetuum Enescu. Paradigme ale timpului polimodular/Perpetuum Enescu. Paradigms of Polymodular Time, 2016; Romanian Compositional Horizons, 2016. Published studies in: Muzica Review, Artes Review, "George Enescu" International Musicology Symposium, Proceedings of the 2011 3rd International Conference on Future Computer and Communication, Scientific Communications and Musical Compositions.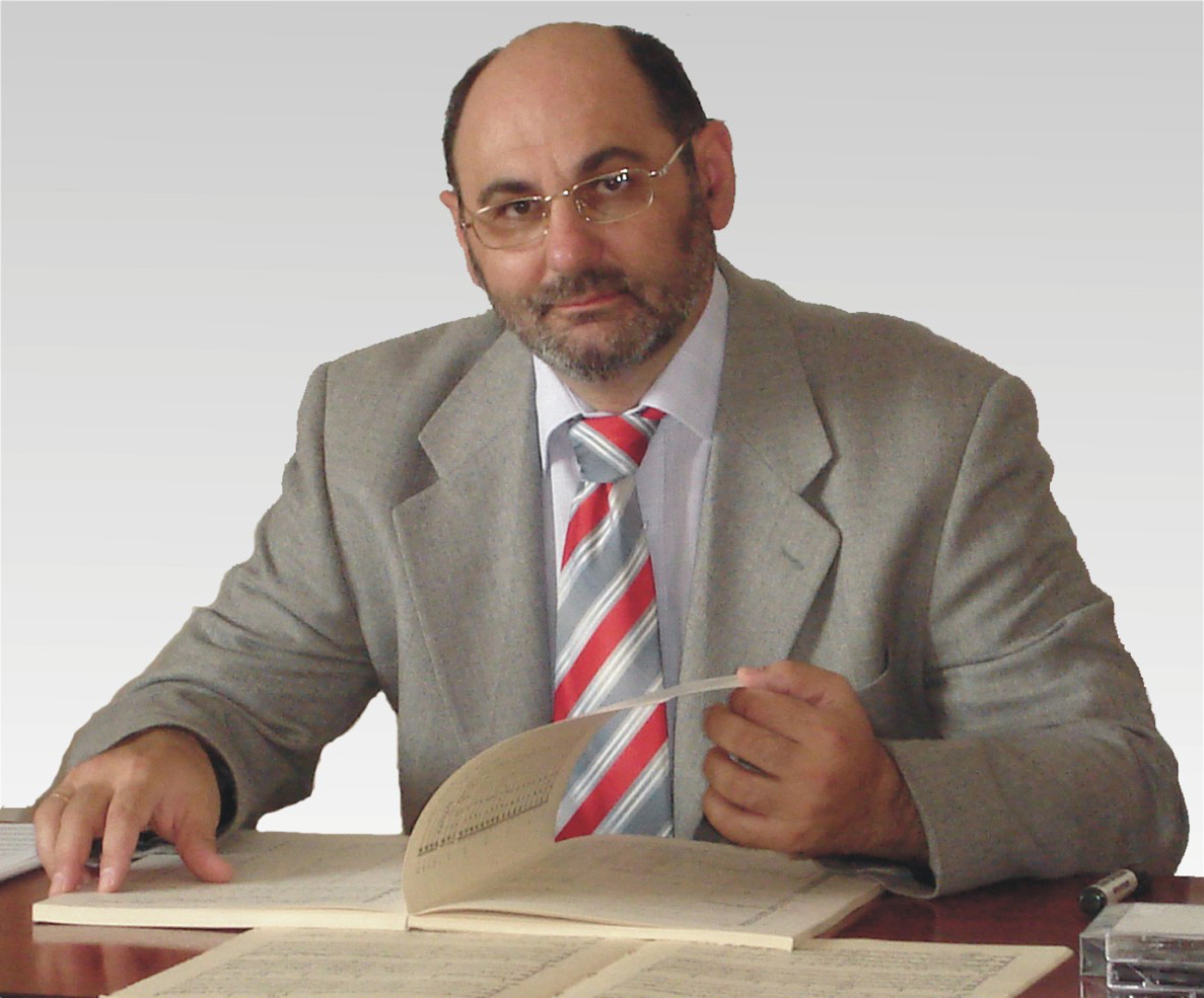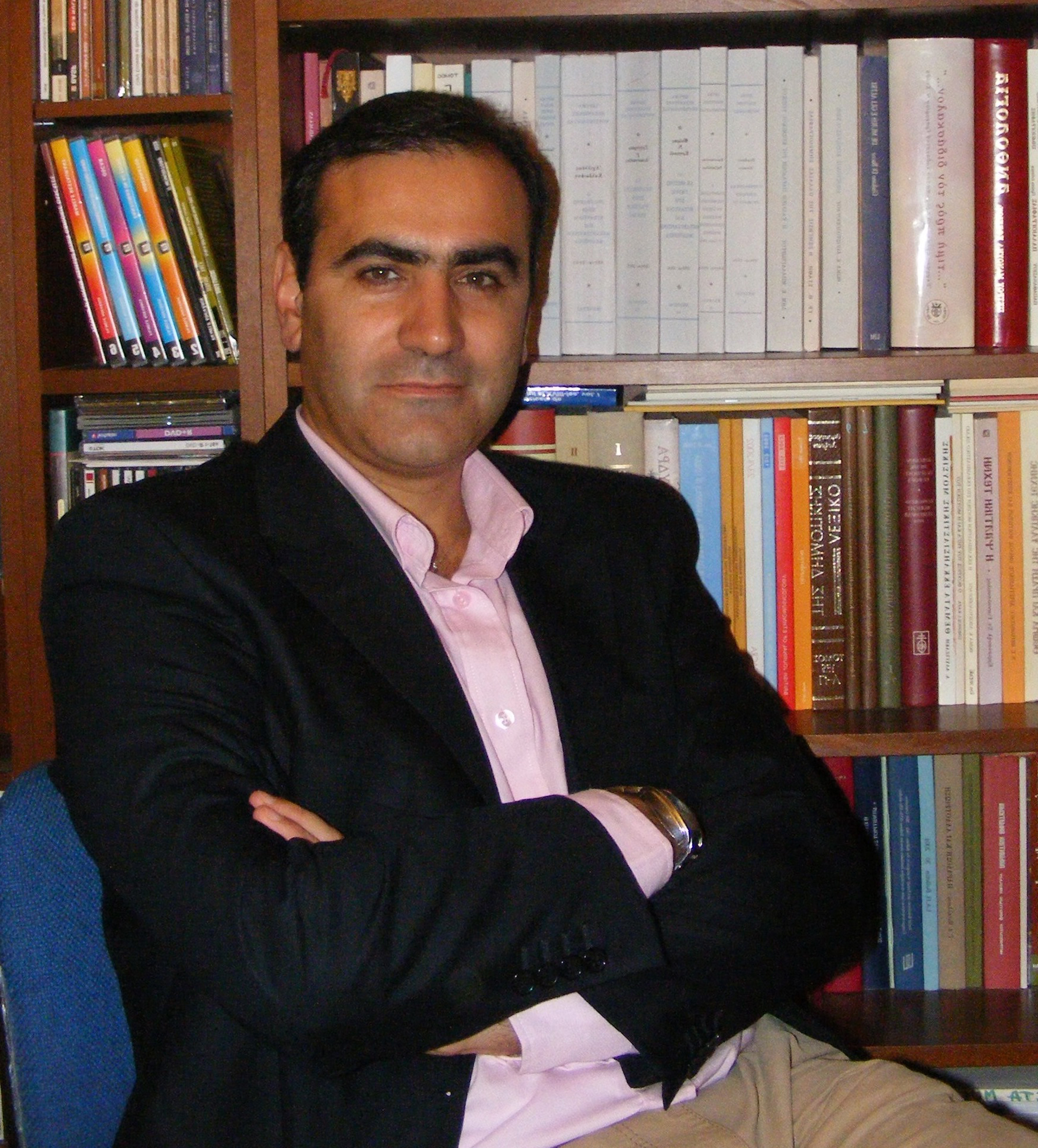 Nicolae Gheorghiță
Nicolae Gheorghiță is Professor of Byzantine Musical Palaeography, Musical Stylistics and Theories of Byzantine Chant Performance at the National University of Music Bucharest, as well as a conductor and performer with the Psalmodia Choir of Byzantine music. He is a graduate of the same institution, and has taken higher studies in Greece (Athens and Τhessaloniki), and he has been the recipient of research grants from the universities of Cambridge (UK), Sankt Petersburg, and Venice. Nicolae Gheorghiță has also completed two post-doctoral programmes, at the New Europe College and the Musical Institute for Advanced Doctoral Studies, Bucharest. He has been a member of the Union of Romanian Composers and Musicologists since 2001, and has twice won the prestigious institution's prize, in 2010 and 2015. Nicolae Gheorghiță is also the author of ten volumes on musicology and more than 50 academic studies published in Romania, Greece, Finland, Italy, the US, Canada, the Netherlands, Germany, Austria, and the UK, and editor of the Musica Sacra section within the Musicology Today international periodical.
Olguţa Lupu
Olguţa Lupu studied piano and graduated in Composition in 1993, with Tiberiu Olah. She is a member of the Union of Romanian Composers and Musicologists, and Doctor in Musicology. Her favorite topic is the music of the 20th century: her papers were included in different national and international conferences and symposia, she participated in radio broadcasts and published over 35 studies. Author of two books: Music in the First Part of the 20th Century: Rhythmic-Temporal Hypostases (2005), and Music in the Middle of 20th Century: A Rhythmic-Temporal Perspective (2005). Co-author and editor of six volumes on Tiberiu Olah, Paul Constantinescu, Ștefan Niculescu, and other Romanian contemporary composers. Presently, she teaches Music theory and Score reading, and is the Dean of the Faculty for Composition, Musicology and Musical Education, National University of Music Bucharest.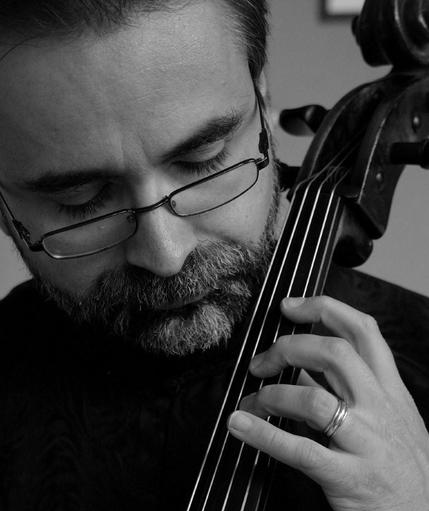 Ovidiu Marinescu
Ovidiu Marinescu, one of the outstanding musicians of his native Romania, was chosen to play at Carnegie Hall for Romanian President Constantinescu on an official visit to the United States. Soon after, he made his debut with the New York Chamber Symphony in Beethoven's Triple Concerto, followed by recitals in Merkin Hall (New York), Philadelphia, and Los Angeles. After his debut with the National Radio Orchestra of Romania in the Saint-Saens Cello Concerto, which was broadcast live across Romania, he returned several times to perform works by Mozart and Iorgulescu.
Known for his powerful interpretations of orchestral works by Russian composers, Marinescu was invited to record Tchaikovsky's Symphony no. 5 and Marche Slave with the Russian Philharmonic Orchestra in Moscow. A Parma Recordings artist, Marinescu has embarked on a long term recording project with the Russian Philharmonic featuring American orchestral music.
Sonja Marinković
PhD Sonja Marinković, musicologist, full time professor at the Department of Musicology at the Faculty of Music, Belgrade, Serbia, teaches history of music and research methodology. She is a member of Editorial Board of the International Magazin for Music New Sound; Editor-in-chief of magazin Mokranjac; director of XIV and XV Review of composers in Belgrade (2005–2006). She is engaged in research work concerning the Serbian history of music of the 20th century, especially dealing with the problem of relation between folklore and composers' creativity (her doctoral theses was National Music Features in Serbian Music in the First Half of the 20th Century), as well as the problem of social art. She is author of high school text-books in the subjects: music culture, history of music and history of Serbian music.
Ioan Oarcea
Professor at the Faculty of Music of the Transilvania University of Brașov, Ioan Oarcea teaches choral conducting, while his activities as vice-dean focus on research.In 2007 the  "Gheorghe Dima" Music Academy from Cluj has granted him the PhD title owing to his research dealing with Musical Stylistics.
He is founding member and president of the "Romanian Choral Association" and he is part of the administrative council of the "International Choral Federation A Coeur Joie" and of the "Hospice House of Hope", as well as music consultant of the "Europa Cantat". Musical director and member in juries of national and international competitions, as conductor of the Astra Chamber Choir prof. Oarcea gave masterclasses and concerts (vocal and a cappella) in: England, Austria, Belgium, Bulgaria, Canada, Czech Republic, Switzerland, France, Germany, Greece, Italy, Netherlands, Poland, Serbia, Spain, Romania and Hungary. He is founder and musical director of the "International Choral Festival Transilvania CorFest" in Brașov.
Roxana Pepelea
Roxana Pepelea is PhD Professor habil. at the Transilvania University of Brasov, Faculty of Music. She studied composition at the "George Enescu" Music Academy in Iasi with Prof. Vasile Spătărelu where she graduated with first class honours. She attends master courses with outstanding personalities such as P.Bentoiu, A.Vieru, St.Niculescu, D.Capoianu, D.Voiculescu. Since 1996 she has become member of UCMR. Her componistic creation has been honoured with several prizes: "George Dima" Prize – Cluj, 1985; First Prize at the Romanian Music Festival – Iasi, 1988; First prize at the 4th Edition of the National Contest of Choral Creation – Bucharest, 1997; First Prize at "Norbert Petri" Competition – Brasov, 1999 a.s.o. In the midst of her preoccupation is also the musicological activity with different scientific contributions in the Romanian modal folkloric research.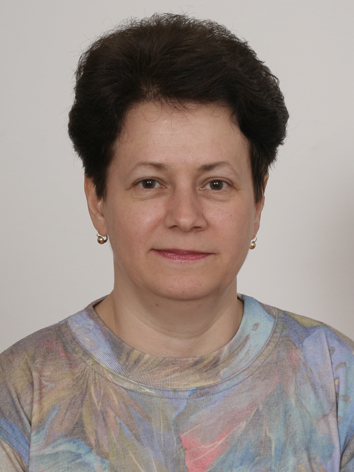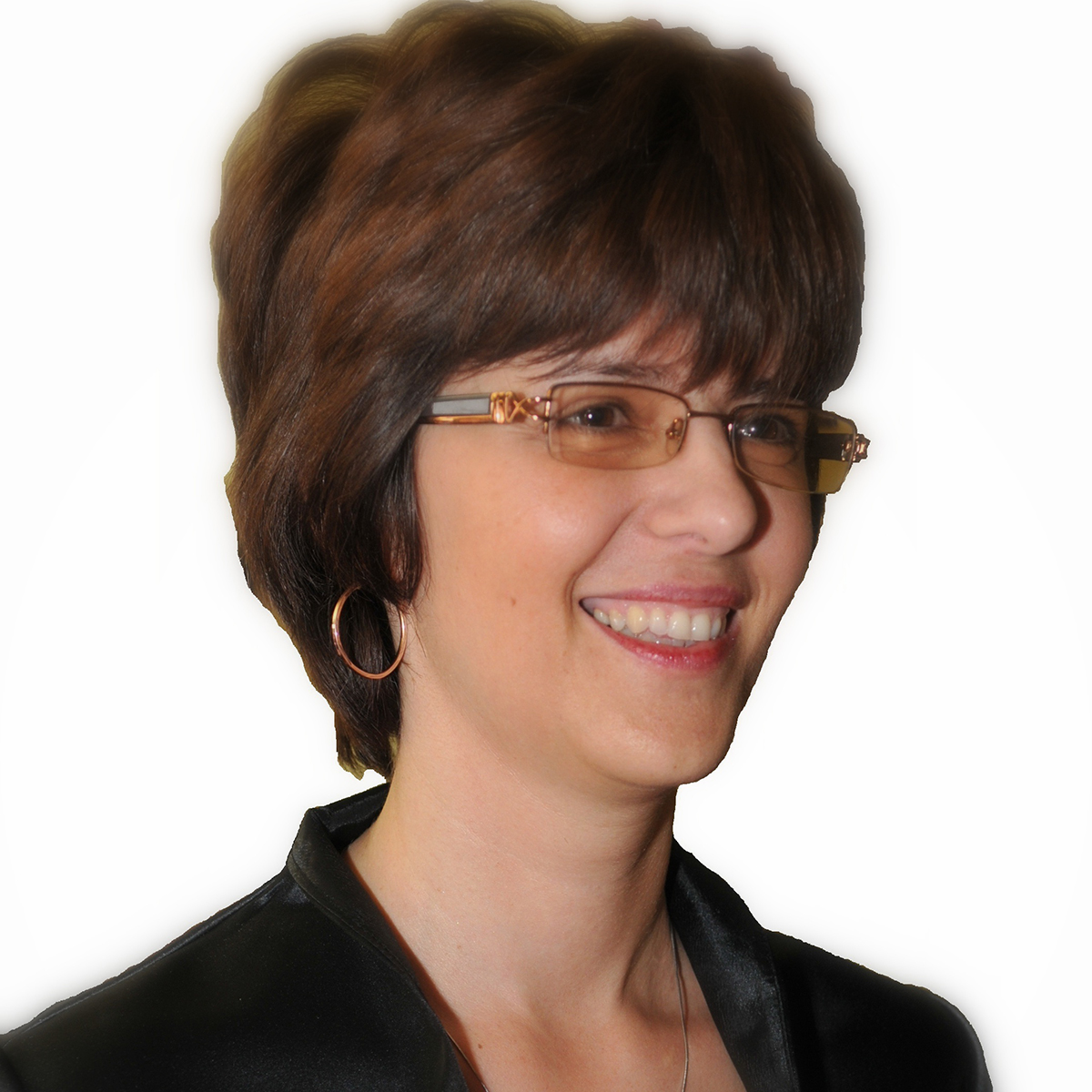 Mădălina Dana Rucsanda
Mădălina Dana Rucsanda is PhD in the Department of Interpretation and Music Education at the Transylvania University of Brasov, Faculty of Music. She is also the Dean of this Faculty. She obtained her PhD in Music in 2004 at the National University of Music from Bucharest. Her favorite topics are musicology, music education, musical folklore and she has published in this areas 9 books, 8 lecture support materials (teaching courses), 21 articles ISI/BDI, 32 articles published in academic journals, as well as several papers presented at national and international conferences. She is senior editor of the Bulletin of the Transilvania University of Braşov, series VIII – Performing arts, published by Transilvania University Press, Brasov, Romania and indexed in Ebsco and CEEOL. She is member of numerous professional and science associations and sits on the jury of specialist competitions in Romania and abroad.
Ana Szilágyi
Ana Szilágyi (born 1971 in Bucharest, Romania) studied composition (by Prof. Aurel Stroe, Dan Dediu, Doina Rotaru), piano (by Prof. Cătălina Popovici, Andrei Podlacha, Ana Pitiș) and organ (bei Prof. Lidia Sumnevici) at National University of Bucharest as well as electroacustic composition (by Prof. Dieter Kaufmann) and music theory (by Prof. Dr. Dieter Torkewitz) at Music University in Vienna. She wrote two PhDs, in Bukarest (2009) and Vienna (2011). She received the "Award of Excellence" from the Ministry of Austrian Science and Research for her second PhD thesis. Between 2000-2002 she played piano in the "Armonia" Trio. Since 2002 she has lived in Vienna. Between 2012-2013 she was a lecture at Vienna University. Since 2013 she has been teaching piano and music theory at Richard Wagner Conservatory in Vienna. For her compositions she received the German Herder Grant and the Austrian Theodor Körner Prize. Her compositions were performed in Romania, Austria, Germany, Ireland, Portugal, SUA and Japan. She had several Radio and TV broadcastings with her works.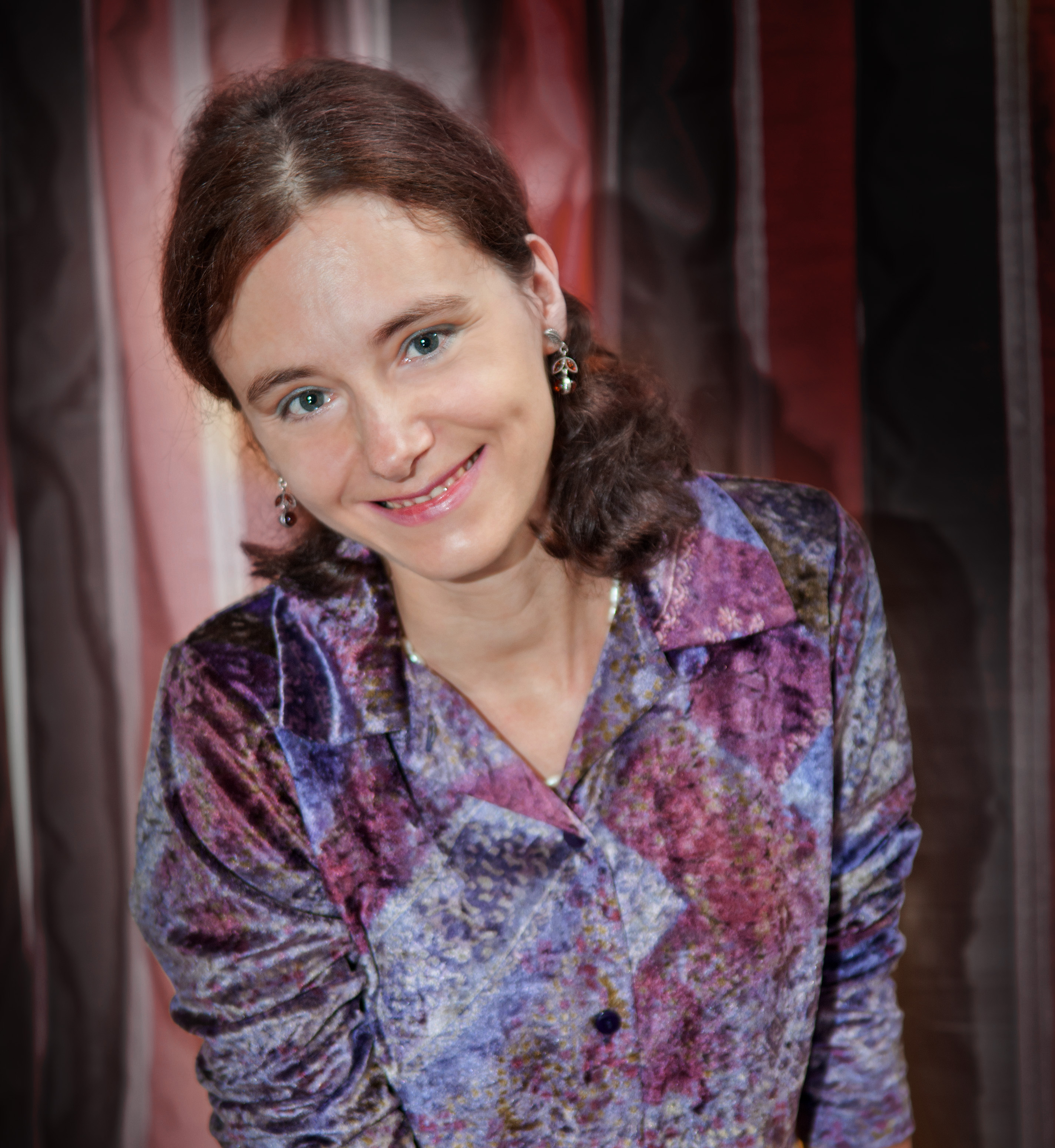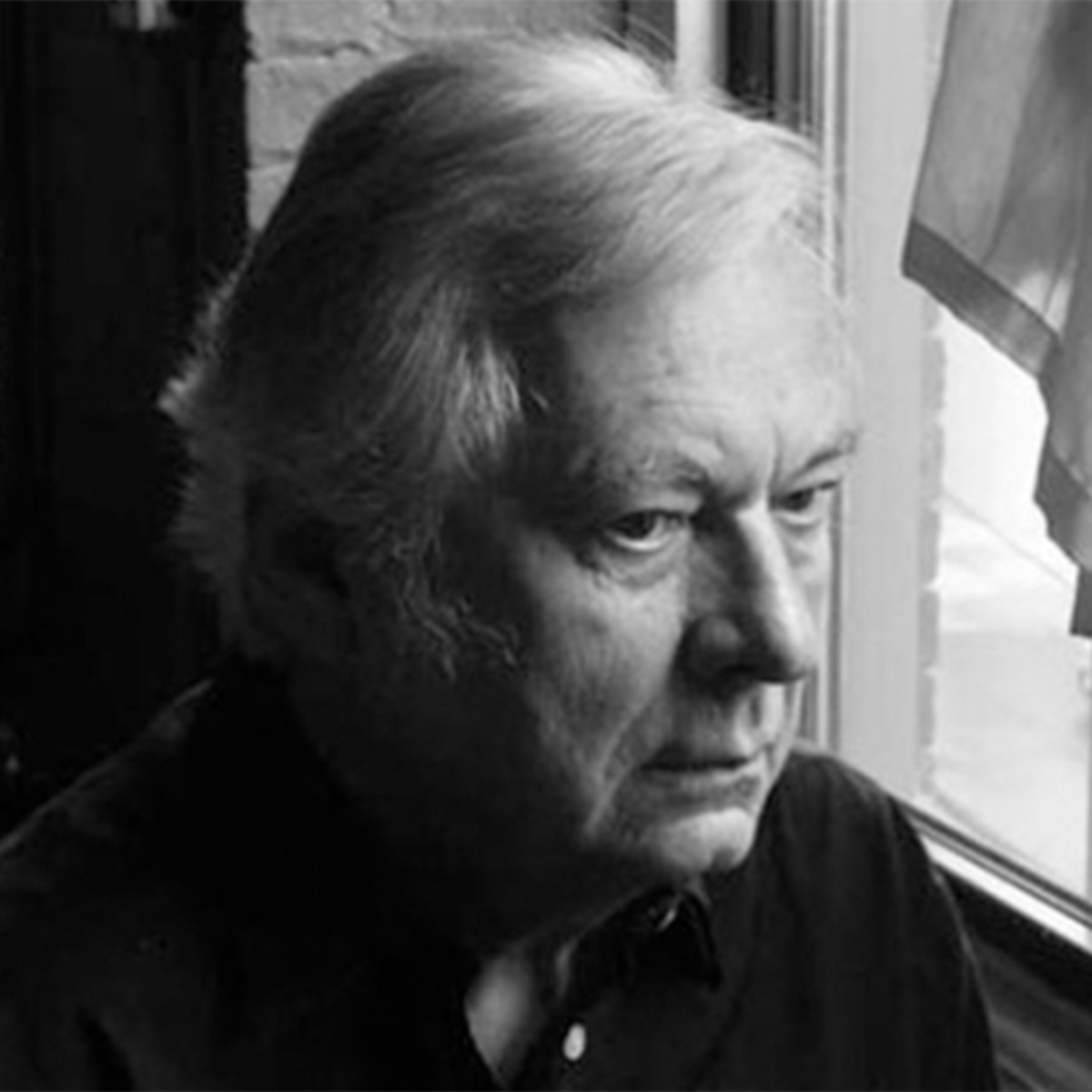 Cornel Ţăranu
Prof. Cornel Țăranu is a Romanian composer of mostly orchestral, chamber and vocal works that have been performed throughout Europe; he is also active as a conductor.
Prof. Țăranu studied composition with Sigismund Toduță at the Academia de Muzică Gheorghe Dima in Cluj-Napoca. He also studied analysis with Nadia Boulanger and Olivier Messiaen at the Conservatoire National Supérieur de Musique de Paris.
Among his honours are five prizes from the Uniunea Compozitorilor și Muzicologilor din România in Bucharest (1972, 1978, 1981, 1982, 2001) and the Koussevitzky International Critics Award (1982, for a recording of Garlands). He has been a member of the Academia Română in Bucharest since 1993.